No charges over Yeovil hospital ward 'attack' death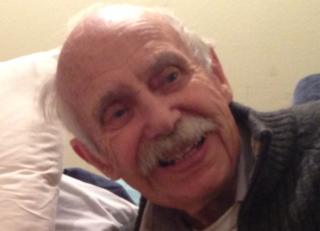 No charges will be brought over the death of a World War Two veteran on a ward at Yeovil District Hospital.
Former Spitfire pilot Kenneth Tyrer, 90, died in June, two days after he was allegedly attacked by another patient.
Avon and Somerset Police said a decision has been made that no further action will be taken following discussions with the Crown Prosecution Service.
It said it was a "tragic incident" involving two elderly patients.
Following his death, his son Bill told the Daily Mail he felt the hospital should take "some responsibility".
He said: "Somebody has to be accountable for his death. The man who has committed this crime has to pay for it, but the hospital has to take some responsibility."
Mr Tyrer, from Milborne Port in Somerset, had been married for 66 years. His wife is in a care home and there had been plans for him to move in with her.
He had been admitted to hospital with an infection. He also had dementia.
The hospital previously said it was carrying out its own internal investigation.