Adult services shake-up approved by Somerset County Council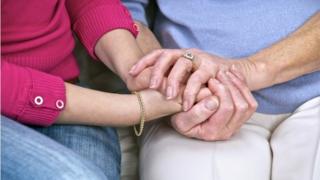 Services for adults with learning disabilities in Somerset are set to be run by an external organisation.
Somerset County Council said services such as respite and day care will be out-sourced under the new structure.
It said it will offer more flexibility and meet the needs of the changing demographic of users.
However, the trade unions Unite and Unison said the service is being privatised and that performance could suffer.
A public consultation in 2014 found 54% wanted the service to remain in-house, while 34% wanted some services moved over to an external provider.
The council opted for the least popular option, which 11% agreed with, to secure a competitive tender for all or some of the services.
The service currently employs more than 1,100 staff and had a budget of £27m in the past financial year.
The council put out a tender where four bidders applied to take up the brief.
However the BBC understands only one bidder, the not-for-profit organisation Dimensions, remains.
The new service is expected to be up and running next year.