Ilminster mayor warns 'no room in the graveyard'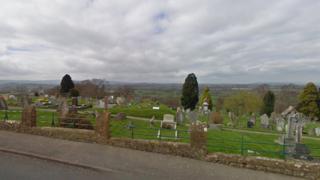 A town mayor has warned its graveyard is about to run out of space and may prevent people from being buried there.
Val Keitch, said something needed to be done about the "dire situation" at Ilminster Cemetery in Somerset or "there will be a real problem."
Burials at St Mary's Church in the town were stopped several years ago when it ran out of space, so the only option left was "the cemetery or nothing".
Ilminster Town Council is searching for land for a new cemetery, she said.
Ms Keitch said: "We're trying to identify space which is suitable and identify how it's paid for.
"People want to be buried where they live and where their roots are."
The only space left at the cemetery is reserved for pre-purchased burials which means the closest burial options to Ilminster are Taunton or Yeovil.