Taunton's railway bridge removed as part of £21m road project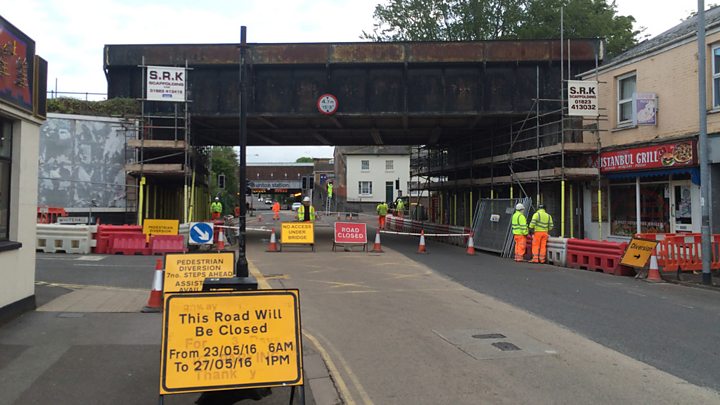 A former railway bridge is due to be removed as part of a £21m road scheme in Taunton.
Station Road will be closed until Friday while the Kingston Loop bridge is taken away.
County councillor Simon Coles said: "The disruption caused will be enormous because this is one of the main arterial routes in and out of Taunton."
The new bridge will be installed later in the year as part of the Northern Inner Distributor Road project.