Family threatened after Bath racism video goes viral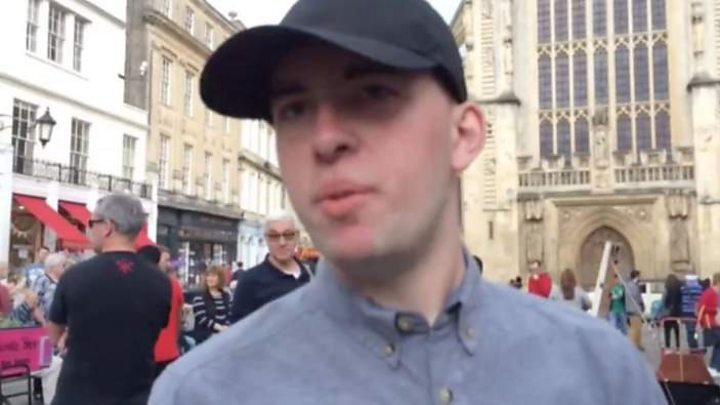 A mother and daughter claimed they have received online abuse after posting a video showing them confront a man about his racist comments.
Sharon Forbes and her daughter Savannah filmed the man, Alex Davies, at a National Action rally in Bath.
The video has been viewed thousands of times since they shared it.
Mr Davies subsequently told the BBC that he did not condone intimidation but had a right to say his views in public.
National Action is a far-right group that describes itself as fighting for a free white Britain.
Ms Forbes said she felt she had to confront Mr Davies, who was speaking at the rally: "I was so incensed and so angry at the views that he was spouting that I thought I just have to get them on video."
Since the video was posted on social media they have received abuse but Ms Forbes said the views of the people who had posted "are not going to intimidate us - not at all".
Savannah, who is mixed race, said: "We feel too strongly to be scared of people with such a small-minded view."
She added: "I didn't know that people like that still existed... and that people still had that mind set."
Mr Davies said he accepted his group had racist views and the rally was "low-key" until Ms Forbes began filming.