Learning South West closes in Taunton due to lack of funding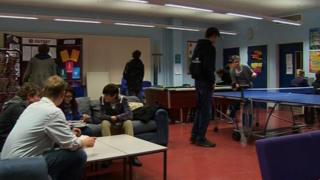 A charity which provides youth work training and educational support has gone into administration after its partners suffered funding cuts.
Taunton-based Learning South West said it "deeply regretted" the decision to cease trading, which will mean up to 10 job losses.
Chairman of trustees Kate Howard said it was a "major loss to further education and vital youth support".
The charity had supported teachers and youth workers for the past 68 years.
It provided training workshops and hosted conferences and events aimed at the youth sector.
Ms Howard commended "those exceptional organisations and their staff teams who help all learners and young people achieve their goals".
Tim Ball, from administrators Mazars, said: "It is very sad to see such a long standing charity, which has helped to transform the lives of so many people, enter administration.
"The charity, which operated in partnership with various government and national agencies, has faced significant uncertainty with its future funding, leading to the board of trustees reaching this very difficult decision".