Former Somerton Rugby Club treasurer jailed for fraud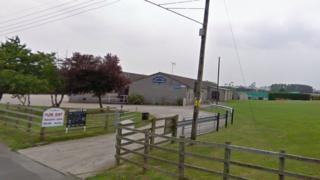 A treasurer who defrauded a Somerset rugby club of £33,000 has been jailed for 10 months.
At Taunton Crown Court, Michael Fullegar, 70, was told he had committed a "sophisticated and long-standing" fraud against Somerton Rugby Club.
Judge James Patrick told Fullegar he had defrauded his own friends and used the club's credit as his own.
Fullegar, of Charlton Mackrell in Somerset, was one of the founding members of the club.
'Disappointed and ashamed'
Judge Patrick told him: "You hid payments and took cash yourself from ticket sales."
The court heard that, once the discrepancies came to light, Fullegar wrote to the club apologising for his actions and saying he was disappointed and ashamed with himself.
In a statement, the club said the case had been a "difficult and disappointing chapter" in its history but that it had managed to remain solvent and continue to grow.
The club added that "improved financial management systems and the adoption of a new management structure" had since been brought in.
Fullegar, who had previously admitted three counts of fraud and one of false accounting, was sentenced to 10 months for each offence, to run concurrently.
He has sold his house to pay back the money and has so far returned £1,183.
Fullegar was ordered to pay back a total of £31,825, in addition to £670 in court costs.
The offences took place between March 2009 and December 2014.