Chard animal sanctuary has cat special care unit hope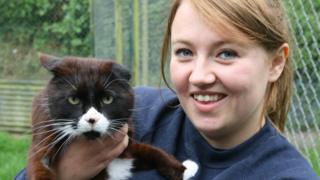 An animal sanctuary in Somerset has announced an £1m expansion plan which includes building a cat care unit.
Ferne Animal Sanctuary near Chard also wants to create a visitor centre and more space for its animals.
Chief executive Elaine Hayes said: "The kind of technical equipment that we need for these cats is really expensive and that's where the money goes."
The plans have been handed to South Somerset District Council for consideration.
Ms Hayes added: "It's for things like incubators for very sick kittens - they don't come cheap when you want them to be at a constant temperature.
"So we will be investing the money wisely, we will be investing it in the animals."