Lawsuit launched against Hinkley C nuclear power plant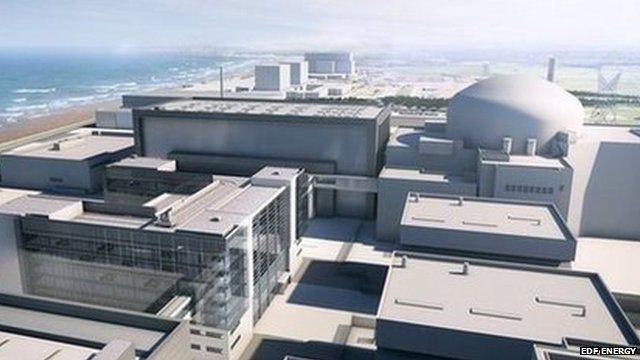 A lawsuit against the planned Hinkley Point C nuclear power station has been filed by green power suppliers.
Greenpeace Energy and nine German and Austrian utilities have made a formal challenge over the plan.
It is based on alleged "legal and procedural errors" when state aid was approved for the power plant at Hinkley Point by the European Commission.
The alliance also said the subsidy package could give "hazardous nuclear technology" a competitive advantage.
EDF Energy is due to build the plant, the first in the UK in almost 20 years.
Soenke Tangermann, managing director of Greenpeace Energy, said the "comprehensive subsidy package" could "massively distort the European energy market".
"We want the European Court of Justice to annul the commission's decision because these exorbitant nuclear subsidies are an unlawful operational aid from our point of view," he said. "They should never have been approved."
It claimed the subsidies should support "new and modern technology" in the interest of all EU states and did not apply to atomic energy "in any way".
A spokesman for EDF said: "The agreements for the Hinkley Point C project are durable because they are fair and balanced.
"They were approved by the European Commission following a robust and lengthy investigation.
"It found that the agreements were an appropriate and proportionate way for the UK to meet its need for secure, low-carbon electricity, and EDF Energy is confident that these agreements will continue to withstand any challenge."
A Department for Energy and Climate Change [DECC] spokesperson said: "The UK is confident that the European Commission's state aid decision on Hinkley Point C is legally robust.
"A new generation of nuclear power stations, like Hinkley Point C, is a key part of our low-carbon future."
Related Internet Links
The BBC is not responsible for the content of external sites.