Sue Mountstevens mulls new Avon and Somerset PCC term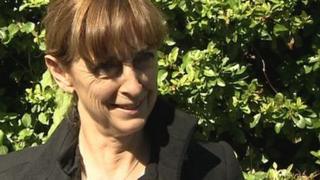 Avon and Somerset's first police and crime commissioner (PCC) has told the BBC she has yet to decide whether she will stand for a second term.
Sue Mountstevens, an independent candidate, was elected into the role in 2012, beating Conservative Ken Maddock in the second round of the vote.
Ms Mountstevens said she would make the decision over the Christmas break.
Just 19% of people voted in the Avon and Somerset election.
The Labour Party had planned to scrap the role if elected but the government is committed to keeping it.
Ms Mounstevens said: "I'll have done this for three-and-a-half years come next May.
"Things like transparency, openness, [and] integrity [are] really key. I want to be able to measure [these] and see where we are when I make that decision."
Ms Mountstevens admitted that her work-life balance had "gone out the window" during her time as PCC, and said her family would "play an important part" in making her decision.
Last year an investigation found that Ms Mountstevens made a "serious error of judgement" by revealing the name of a whistleblower, for which she later apologised.