Speed camera turn-on in Somerset to cost £35,000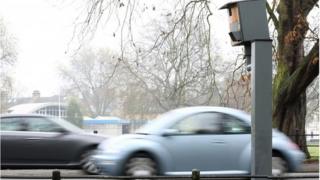 Six speed cameras that will be among the first to be reactivated in Somerset will cost some £35,000 to turn back on.
Cameras in the Avon and Somerset Police area were turned off several years ago when government funding was axed.
But, each camera was bought from Somerset County Council by the police for £1 in February.
There is no date yet for the six cameras, at Rooksbridge, Henlade, Othery, Cross, Bawdrip and East Reach, to be turned back on.
Police have also bought council cameras in Bristol, South Gloucestershire and Bath. North Somerset refused to sell its cameras.
Revenue raised from the reactivated cameras will be used to fund their maintenance and enforcement, police claim.