Weston General Hospital wards open after norovirus outbreak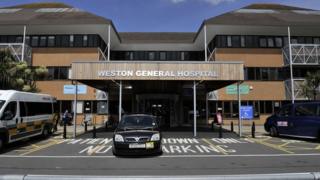 All wards at Weston General Hospital have reopened after an outbreak of norovirus last week.
Berrow and Cheddar wards closed last Wednesday while a third ward, Uphill, was reopened following a deep clean.
The hospital said all restrictions on visiting had been lifted.
Managers are asking visitors to stay away from the hospital if they have suffered from diarrhoea or vomiting recently.