Chief Constable Nick Gargan misconduct inquiry not held in public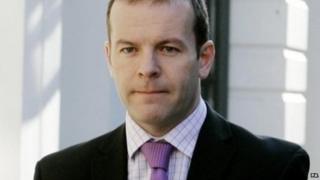 The police watchdog has decided not to hold a gross misconduct hearing against a chief constable in public.
Nick Gargan was suspended on full pay in May, following an allegation of inappropriate behaviour towards women.
IPCC Deputy Chair Rachel Cerfontyne said "no part" of the hearing would be in public to ensure "vulnerable witnesses" can provide "the best evidence" to put before the panel.
Mr Gargan denies any wrongdoing. He has led Avon and Somerset since March 2013.
The IPCC is required by law to consult with any witnesses who may give evidence, the Avon and Somerset Police and Crime Commissioner, Mr Gargan and those designated by the IPCC as interested persons.
Ms Cerfontyne said she consulted on whether the hearing should be in public "because of the significant public interest in ensuring the greatest possible openness and transparency".
"I have had to pay particular regard to the responses from those likely to provide evidence as witnesses, because as the regulations currently stand, I do not have the power to require specific protection for vulnerable witnesses," said Ms Cerfontyne.
Mr Gargan, who learned in June he would not face criminal charges, also faces an internal charge over improper disclosure of information.
In his absence, the force has been led by Acting Chief Constable John Long.