Bath's Royal United Hospital gains foundation status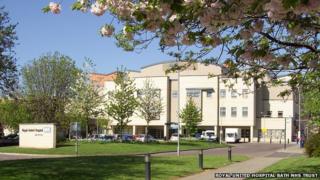 A hospital in Somerset has achieved NHS foundation status.
The Royal United Hospital in Bath said it will enable patients to enjoy a better service and "help shape its future".
It said it also means the hospital can make its own decisions about services.
Chief executive James Scott said achieving foundation status was "recognition of the high quality services and safe care that the hospital provides".
To reflect its new status, the hospital's title will change to Royal United Hospitals Bath NHS Foundation Trust from 1 November.