Five additional digital radio stations for Somerset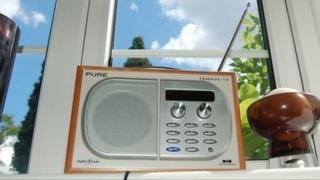 Five additional stations are now available on digital radios in Somerset.
Listeners with Digital Audio Broadcasting (DAB) receivers can now pick up BBC Somerset, Heart, Capital, Smooth Radio and Triple Hits.
The transmitters at Mendip, Taunton and Hutton cover 70% of the county's population and more than 360 miles (580km) of road.
Up to 500,000 people will be able to benefit from the new broadcasts.
It is part of a UK-wide roll-out of digital radio, terrestrially, by satellite, and on other devices, ahead of a radio digital switchover.