Ilminster traveller site plan rejected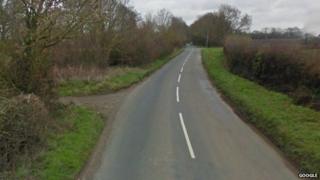 Plans for a Gypsy and traveller site near Ilminster have been rejected by South Somerset District Council.
Council planning officers had recommended the approval of six caravan pitches, amenity buildings and a play area on private land near Ilton.
Officers said there were no allocated sites for the families and two council run sites are fully occupied.
But a majority of councillors decided the site would have an adverse impact on the area's setting.
The Lib Dem leader of the council, Ric Pallister said it was an "emotional" subject and a "very difficult decision" for members.
'Members struggled'
"It cannot be a question of you can't do it here, do it somewhere else," he added.
"In many instances, and this particular one was an example, they are local to us. We need to make provision for people who are local to South Somerset.
"There have to be valid planning reasons to refuse it.
"Members struggled but they did come up with a decision in the end. It wasn't a unanimous one, it was a seven-five split.
"[But] we live in a democracy and the wishes of the seven prevailed."
The authority had received 116 letters of objection to the plans and two local parish councils were opposed.
The proposed site, a triangular shaped field extending to 1.2 acres (0.5 hectares), boarders Cad Road and Butts Lane in Ashill.
The district council owns and manages residential sites at Ilton and Tintinhull for the Gypsy and traveller community.