Yeovil 'singing lessons' paedophile Paul Francis jailed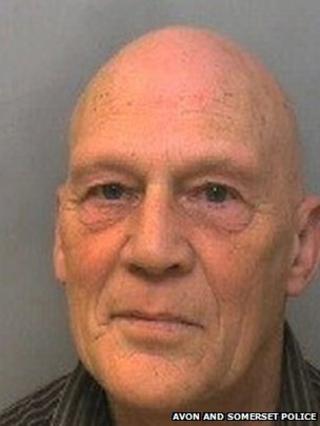 A paedophile who gave out hand-written posters offering singing lessons in order to groom children has been jailed for four years.
Paul Francis, of Milford Park, Yeovil, was first convicted in 1973 and has served sentences of up to nine years.
During sentencing, Judge Mott said: "You are clearly dangerous and there is a serious risk of future offending."
He had already pleaded guilty to offences including engaging in sexual activity with a child.
Police are now investigating if there are other victims in Williton, where the 62-year-old lived before moving to Yeovil.
Det Con Andrew Tearle, from Taunton CID, said Francis acted in a "predatory manner".
He added: "He exploited their innocent dreams to build relationships with them and abuse them. I hope that in receiving a lengthy custodial sentence he recognises the seriousness of his actions."
When police raided his home they found a diary and pictures of young girls.
Posters were also found dating back to the time he spent living in Williton, prompting police to appeal for any victims to come forward.
The court heard that after children responded to his posters, he would then write them letters in which he would say how much he wanted to hug and kiss them, but warned them to keep the letters hidden.
He was caught after one of his victims told a PCSO about what was going on during a routine school visit.
At Taunton Crown Court, the judge praised the victim for telling the police.
The court also heard Francis was not under supervision as he had been removed from the sex offenders' register in 2010 and his last conviction was in 2005.
On his eventual release Francis will be placed on the sex offenders register for the rest of his life.