Mulberry staff at Chilcompton site screened for TB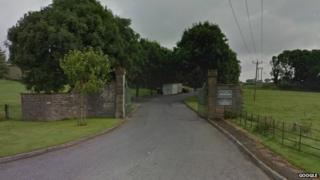 Hundreds of factory workers who were screened for tuberculosis (TB) after two colleagues became infected, are getting their test results.
The workers at luxury handbag maker's Mulberry's Chilcompton site in Somerset were diagnosed earlier in the year and are said to be recovering well.
As a precautionary measure, Public Health England (PHE) provided TB screening to the remaining staff.
TB is an infection that usually affects the lungs.
PHE said more than 300 workers have been screened for the infection, and those who tested positive will be referred for specialist treatment.
Dr Sarah Harrison, of the Devon, Cornwall and Somerset PHE Centre, said: "It is important to stress that TB is difficult to catch. It is spread from person to person when an infectious person has a cough.
"The people who are most at risk are those living in the same household. TB is a curable disease which can be treated effectively with antibiotics, particularly if found early."
A Mulberry spokesman said the company had fully complied with PHE advice on the matter.