Taunton Deane Borough Council move idea rejected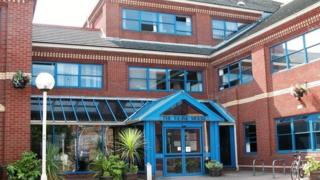 Plans to sell Taunton Deane's council headquarters and move staff to rented premises at Somerset County Council have been rejected.
The proposals to relocate from Deane House to County Hall were rejected by a single vote at a borough council meeting on Tuesday evening.
Supporters of the idea said the current building was too large and outdated, and would cost £8.3m to be refurbished.
Opponents accused those behind it of "selling off the family silver".
The Conservative leader of the borough council, John Williams, said he was "disappointed and saddened" by the decision.
Mr Williams said other options were for a new office to be built in the Firepool area or to "spend a lot of taxpayers' money unnecessarily" by staying at Deane House.
"We have to revisit the County Hall option to see if we can address members' concerns," he said.
Liberal Democrat opposition leader, Simon Coles, said: "Keeping jobs in Taunton Deane, retaining our assets for future generations and achieving value for money were our priorities last night, all of which we achieved.
"It is very disappointing that the Conservative group did not want the same things."