Closed B3168 road damage cause still unclear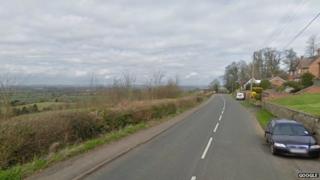 It is still unclear what caused structural damage to a road in Somerset that has been closed since February following extreme wet weather.
Somerset County Council said despite several investigations it is still not certain what made the B3168 at The Beacon in Ilminster unstable.
Engineers are to inspect the road further to try to identify the problem.
The authority said the new survey was "likely to be a very complex process" which could take "many months".
So far investigations suggest the problem could be linked to instability within the hillside rather than the road.
Following a topographical survey, a team of geotechnical experts will drill trial pits and boreholes in adjacent fields over the next few weeks.
Councillor Harvey Siggs said: "The situation at The Beacon is very difficult because we all want the road to be reopened as soon as possible.
"However, the safety of the public is our number one priority and we have to find out what caused the damage before we can make repairs."