Somerset council praise over autism proposals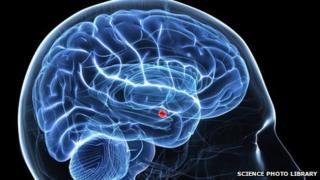 Plans to improve autism support services by Somerset County Council have been praised by the National Autistic Society.
It said the council was actually "getting out and meeting people" and not "relying on online communication".
The council wants to improve the transition from child to adult services and to support independent living.
A consultation on the draft plans has opened and will run until 12 October, with the results published in December.
The proposals are in response to the government's new Think Autism strategy which sets out what local authorities should do to better support adults with autism and their families.
An NAS spokeswoman said the approach by the county council was "very open and honest".
'Very intelligent'
She added: "It's obviously seeking to engage with a wide range of people in a way that hasn't been done in all local areas.
"Despite it being a large rural county, the council has decided to go out and meet local people, rather than relying on online communication."
Isabella Thomas, from Shepton Mallet, has two sons, aged 19 and 22, who have autism.
Ms Thomas said: "I think a lot people probably think autism is somebody sitting in a corner rocking or are quite aggressive, or cannot communicate.
"My sons can communicate. They're very intelligent, they look normal.
"I would like to see a completely separate department within the council, within social services that's just specially for autism."
Councillor William Wallace said he did not know how much the plans would cost as they "hadn't had the figures from the consultation yet" but said it would be "included in the existing budget".