New Bishop of Bath and Wells Peter Hancock is installed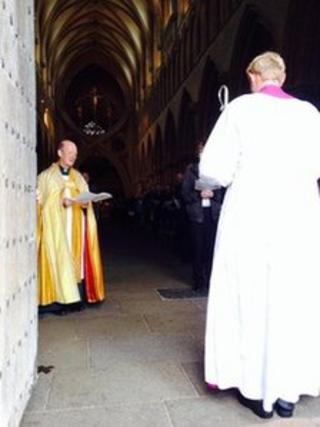 The Right Reverend Peter Hancock has been installed as the new Bishop of Bath and Wells.
More than 1,000 people were expected to take part in the service at Wells Cathedral, including some from local schools, businesses and civic society.
He was appointed last year to replace the Right Reverend Peter Price who had spent 11 years in the post.
The churchman was previously Bishop of Basingstoke, before becoming the 79th Bishop of Bath and Wells.
Bishop Hancock, who was born in Kent in 1955 but grew up on the Isle of Wight, will live with his wife Jane in the Bishop's Palace next to the cathedral.
The couple have four grown-up children.