Stroke care unit to stay in Yeovil hospital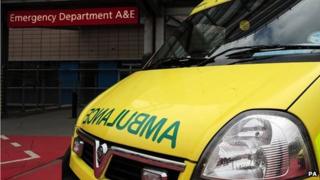 Plans to remove emergency stroke care from Yeovil District Hospital have been dropped by health bosses in Somerset.
Somerset Clinical Commissioning Group (CCG) wanted to replace the Yeovil service with a single specialist 24-hour stroke centre at Musgrove Park Hospital in Taunton.
Yeovil MP David Laws has welcomed the move, but some doctors believe the new decision will not improve patient care.
The CCG now plans to focus on building co-operation between both hospitals.
Dr Rob Whiting, from Taunton's Musgrove Park Hospital, said: "My personal opinion is that it probably isn't as ambitious as I would have hoped in terms of trying to improve and achieve the excellent outcomes we aspire to have in Somerset."
He added that he felt there was a lack of senior stroke specialists who could deliver the out of hours service effectively.
South Somerset District Council also expressed concern about the removal of the service.
Liberal Democrat David Laws said: "I think the big risk is if we concentrated on all those services in Taunton is that we would have significantly increased travel times for a lot of the people who live in the Yeovil area, in east Somerset or north Dorset.
"What's crucial to making sure that people can recover from them quickly and effectively is getting that treatment to them as soon as possible after they've had the stroke."
Yeovil is approximately 27 miles (43km) away from Taunton and takes at least 40 minutes by car, depending on traffic.
A meeting will be held between the CCG and the district council about the new plans later.