British Legion theft Yeovil councillor Peter Brock resigns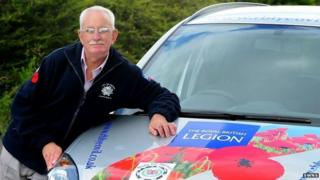 A politician who stole money from the Royal British Legion has resigned from Yeovil Town Council.
Liberal Democrat Peter Brock admitted stealing £1,200 while chair of the Yeovil branch of the Legion in 2009. He was given a community sentence.
He was excluded by the party, but remained as an independent councillor.
The town council could not remove him as the sentence was "insufficient" to automatically disqualify him from public office.
His resignation has been welcomed by officials and councillors in Yeovil.
Tony Lock, the Lib Dem group leader on Yeovil Town Council said: "It's a pity it wasn't done before, that's the view of a lot of people, but... he has decided to resign and I think he's made the right decision.
"There's no way he could go on representing local people... in the light of his recent court case."
In March, a judge at Yeovil Magistrates' Court ordered Brock to complete 150 hours of unpaid community work and repay the money stolen.