Bath river Avon death man is named at Donovan Weale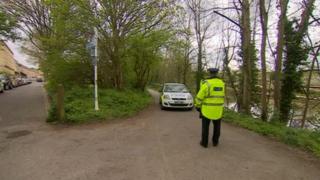 A man who drowned after falling into the River Avon in Bath has been named.
Police pulled Donovan Weale, 42, from the water late on Friday night from an area close to his home on Norfolk Crescent.
Mr Weale was taken to Bath's Royal United Hospital but later pronounced dead.
Last year, an 850-yard fence was installed along a stretch of the river to improve water safety following several fatalities.
Mr Weale is the fifth fatality on the river in recent years.
It follows the deaths of University of Bath students Christopher Taylor and Kharunigan Jayanatham; graphic designer Casper Flagg and Bath Spa University student James Bubear.