Bath Rec Trust to appeal over rugby club expansion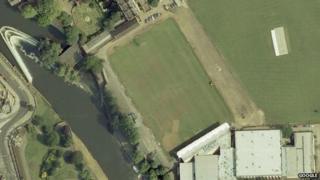 The trust which runs Bath Recreation Ground is to appeal against a decision to refuse Bath Rugby extra land to expand its stadium.
The club, which leases the ground from the Charity Commission, wants to increase capacity.
In March the Charity Tribunal overturned a proposal - agreed by the Charity Commission in 2012 - to allow Bath Rugby a bigger share of The Rec.
The panel ruled only the land currently occupied by the club can be used.
Liz Bloor, new chair of the Rec Trust described the decision as "financially unhelpful" and "restrictive".
She said: "The new boundary put forward by the tribunal, artificially restricting the scope of any future arrangements with Bath Rugby simply prevents us from having this flexibility.
"This also has the effect of limiting the trust's access to resources to invest in recreation.
"In light of this we will be applying for leave to appeal the decision."
The Rec holds about 12,000 supporters at present but the club wants to increase capacity to take a further 4,000 people on match days.
Club officials said they remained committed to redeveloping the Rec.
A club spokesman said: "We are continuing with our proposals to provide a world-class sporting, community and cultural venue at the Rec, as overwhelmingly supported by the people in and around Bath."