Search for woman who helped lost toddler in Bath in 1978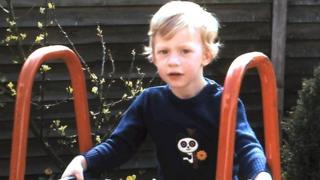 Police have appealed for help to trace a woman who took a lost toddler to a police station in Bath in the 1970s.
Richard Chapman, from Croydon, was three years old when he became lost in Royal Victoria Park on a family holiday to the city in August 1978.
A woman who found him crying by the road took him to Bath Police Station where he was reunited with his family.
Mr Chapman, now 39 with a young family of his own, said he wanted to find the woman who helped him to thank her.
"I have never known who that woman was," he said. "But I'm convinced that in stopping her car, talking to me and taking me to the police station, she may have saved me from serious harm."
He believes he was picked up on Upper Bristol Road on a Saturday afternoon in August, possibly during the bank holiday weekend.
Avon and Somerset Police said they were unable to find a record of the events, and they were appealing for information as part their 40 years of policing celebrations.