Ecotricity challenges rejection of West Huntspill wind farm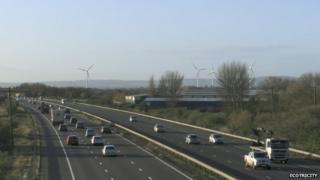 A green energy firm which had plans for a wind farm in Somerset rejected, has decided to challenge the decision.
Ecotricity applied to install four turbines at West Huntspill.
Communities secretary Eric Pickles went against the recommendation of a planning inspector and ruled the four 120m turbines should not be erected.
The Gloucestershire-based firm said it had conducted years of environmental assessments at the site and would take its case to the High Court.
A company spokesperson said the positive results of the assessments, as well as recommendations for approval from both the Council's Planning Officer and the Planning Inspector, suggested that the site was "an appropriate location for four wind turbines".