Mendip District Council hands back £500,000 to developer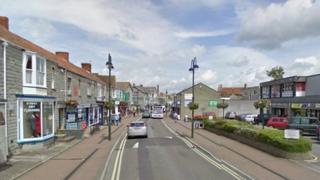 A Somerset council has been forced to hand back £500,000 to a developer after it failed to spend it in time.
Mendip District Council got the money through a planning agreement, known as a section 106, but it had to be used within six years.
Wells MP Tessa Munt has called for an investigation and for a dedicated officer to prevent future errors.
The council said the money was for a specific housing project in Street that later ran into difficulties.
The money was part of a £1.1m payment agreed after the council approved a planning application for a housing project in the town in 2007.
'Difficult to deliver'
It was to be used to fund supported housing for young people, but had to be spent by 28 February 2013.
The matter was raised at the council's scrutiny committee on Monday.
Deputy leader, Conservative Tom Killen, said the council had been working with the YMCA to provide one-bedroom flats for young vulnerable people.
"Because of the specific nature of the project it has been more difficult to deliver than we anticipated," he said.
The council was "content" with how it monitored section 106 deals, he added.
Normally such deals have a 10-year time limit, with clauses saying the money can be either "spent or allocated", rather than simply "spent".
Liberal Democrat Ms Munt said the officers "who made the mess" left the council years ago.
"The council needs to say, 'We need someone who's well-qualified, a good negotiator, who can write a decent legal agreement which holds tight,'" she said.
The council has allocated £100,000 from its capital budget to the scheme, known as the Foyer Project, due for completion next year.
A further £400,000 has been underwritten in the hope it can be recovered from a "third party".