Children with mental health issues treated in adult units in Somerset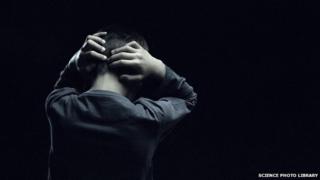 Children in Somerset with severe mental illnesses are being treated on adult wards against government guidance.
The Department of Health guidelines state that no under-18s should be admitted to adult mental health units.
However, 14 underage patients have been treated in adult wards since the closure of an under-18s unit in Bridgwater last year.
Somerset Partnership NHS Trust said putting children on adult wards was a "last resort in a crisis".
Wessex House, a 12-bed inpatient unit specialising in young people with mental health issues, closed in March 2013.
Since it shut, 14 patients under 18 years old have been placed in adult inpatient wards.
NHS England said Wessex House was temporarily closed because of staff shortages and it was looking at how to get the unit reopened.
'Not appropriate'
In a statement, NHS England added: "Every effort is made to place a patient in a specialised service as close to home as possible - but in urgent cases and when this is not possible, the nearest available bed, specific to the needs of the individual, is accessed."
Somerset Partnership NHS Trust said since the closure of Wessex House, patients have either been "treated in the community or gone elsewhere in the country to an appropriate child and adolescent mental health service unit".
However, Chris Leaman from Young Minds, a national children and young people's mental health charity, said treating children in adult wards was "just not an appropriate setting at an incredibly stressful time".
He also added there was a wider problem in Somerset: "We have seen cuts to early intervention services so children and young people, when they are starting to struggle, are getting missed.
"We are seeing an increase in demand of children and young people needing these inpatient beds because we are not catching people early enough and we are not helping them early enough."