Former Somerset Race Equality Council boss David Onamade faces ID charges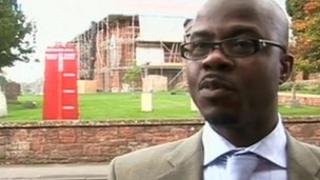 The former head of the Somerset Racial Equality Council has appeared in court accused of stealing someone else's identity.
The legal team for David Onamade, 53, told Taunton Crown Court he would be defending the allegations.
Mr Onamade has been charged with fraudulently claiming Jobseekers Allowance and being in possession of two false identity documents.
The case was adjourned until 24 February.