Exmoor archive project to begin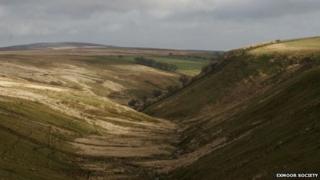 An archive of documents relating to Exmoor National Park is to be catalogued and preserved.
The Exmoor Society, which works to protect and enhance the landscape, has raised £250,000 to enable a heritage project to begin.
The collection, at the society's headquarters in Dulverton, includes books, letters, maps, paintings, photographs and news coverage.
Material will be digitised and made available to the public for research.
A spokesman said the archive had been amassed over the past 56 years, and was a unique collection of material relating to the cultural heritage of Exmoor National Park.
A £60,000 grant from the Exmoor National Park Authority Partnership Fund has helped the society reach its funding target.
A spokesman said: "The society has played an important role in the conservation movement and the material provides an insight into the fight undertaken to conserve Exmoor over many decades.
"The project will provide a lasting legacy of this work and will underline the fragility of Exmoor's national park status, and the need for greater resilience in its special qualities in order to face the challenges of the future".
A new archivist will be employed for two years by the society, while the project is carried out.