Anaerobic digester plan for Somerset food waste approved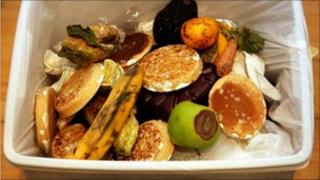 Plans to build Somerset's biggest plant to treat food waste have been given the go-ahead by county councillors.
The anaerobic digester at Southwood near Evercreech will deal with 55,000 tonnes of food waste a year.
As part of the process the digester will also produce electricity, which can be exported to the national grid.
Residents had opposed the scheme claiming it would be noisy, smelly and affect traffic but the plan was passed at a meeting on Thursday.
Anaerobic digestion is the process of recycling food waste and agricultural waste into renewable fuel to generate electricity, heat and fertiliser for farmland.
The facility, proposed by Tamar Energy Ltd, is expected to produce up to 3MW of electricity, enough to power 6,000 homes, and 46,750 tonnes of fertiliser.