Peter Hancock to be the new Bishop of Bath and Wells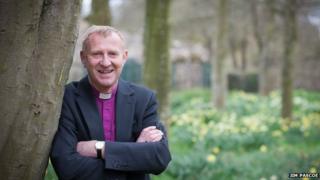 The Right Reverend Peter Hancock is to become the 79th Bishop of Bath and Wells.
Mr Hancock, currently the Suffragan Bishop of Basingstoke, was one of four shortlisted for the post.
His appointment came after the Right Reverend Peter Price stepped down in June after serving 11 years in the post, describing it as one of the "most special" periods of his life.
Bishop Hancock is due to take up the post after he is enthroned next year.
He was born in Kent in 1955 but grew up on the Isle of Wight.
Bishop Hancock read natural sciences at Selwyn College, Cambridge, and then studied for the ordained ministry at Oak Hill Theological College.
He and his wife Jane have four grown-up children, Claire, Richard, Charlotte and William.