Former Somerset Race Equality Council boss faces ID charges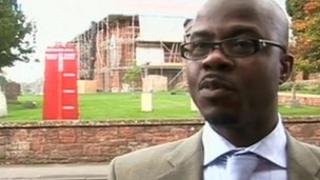 The former head of the Somerset Racial Equality Council has been accused of operating under a false identity.
David Onamade, 52, has been charged with fraudulently claiming Jobseekers Allowance and being in possession of two false identity documents.
Mr Onamade appeared via video link at Taunton Magistrates' Court.
He was remanded in custody to appear at Taunton Crown Court on 16 December. Mr Onamade is expected to deny the accusations, his legal team said.