Bath cyclist dies in 'hit-and-run' on bridge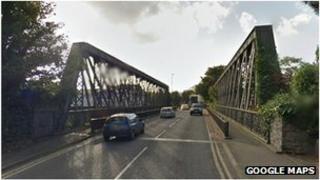 A 19-year-old cyclist has died after being knocked off his bike in a suspected hit-and-run in Bath.
The incident happened on Midland Bridge Road at 21:30 GMT on Saturday.
The cyclist, who suffered serious head injuries, was found by a passer-by who called an ambulance.
He was taken to the Royal United Hospital in the city where he died on Sunday morning. The driver of the car that struck him left the scene without stopping, police said.
The road was closed for a police investigation to take place. Officers are appealing for any witnesses to come forward.