Fireworks taken in theft in Langford, Somerset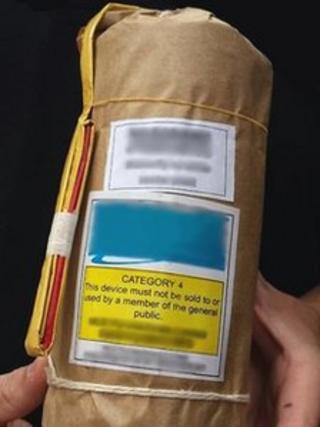 Up to 100 "potentially lethal" fireworks have been taken in a theft in North Somerset.
Police said the fireworks, stolen from Langford on Monday night, were for professional displays and considered very dangerous to members of the public
The fireworks taken include Purple and Red Tiger Tails, Spinning Flower Rings and Xette Ring Cyler shells.
PC Ray Bradley said: "These fireworks are potentially lethal to anyone who isn't used to handling them."
He said: "They do not have a fuse and would explode immediately if someone tried to light them and some are also designed to be lit within a metal tube to control their direction.
"I am asking anyone offered fireworks for sale to be cautious about what they are buying and only use reputable dealers and people they trust."