Bath and Wells bishop job interviews are held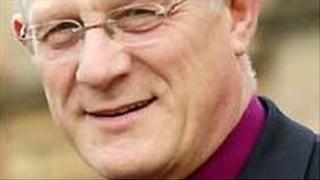 Confidential interviews are being held with the four candidates shortlisted for the Bishop of Bath and Wells post.
The Crown Nominations Committee will aim to decide on a first and second preference for the post by Friday.
Dean of Wells, the Very Reverend John Clarke, said: "We probably won't be able to announce who this person is until some time in November."
Former bishop the Right Reverend Peter Price stepped down in June after serving 11 years in the post.
"They [the panel] will be interviewing each of the four candidates to see how well they will fit both what the role actually entails and also what their referees have said, as referees can't always get it right," added Mr Clarke.
The new bishop is not expected to take up his role until next Spring.