Rodden Lake Stream Meadows' campaigners lose purchase bid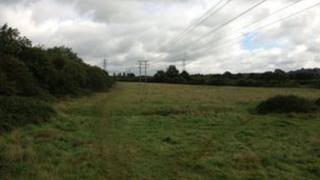 A meadow in Frome has been sold at auction for £255,000 despite a local campaign to buy it for public use.
Campaigners had been trying to raise money to buy Rodden Lake Stream Meadows at Styles Hill and had secured a £40,000 pledge from Frome Town Council.
They were also trying to register the meadows as a community asset but it was rejected by Mendip District Council.
Town clerk, Paul Wynne said they now plan to meet the new owner, to "see if there is any common ground".
The land was sold on Tuesday evening.
'Shocking decision'
The decision not to register the land as a community asset was made by the district council.
Cabinet member, John Parham, said the committee did not have "sufficient evidence" to prove the land "furthered the social well-being or social interests of the community".
The council also said it was "unlikely" the land would meet the criteria outlined in the Localism Bill, as it was a sale from a deceased person's estate.
However, the decision has angered town council members.
Mr Wynne said: "We were frankly shocked at Mendip District Council's decision not to consider it as a community asset of high value when we in the community know full well it is used daily by many, many people."
The town council and campaigners have said they will keep trying to get it registered as a community asset.