Beekeeping centre of excellence near Taunton to open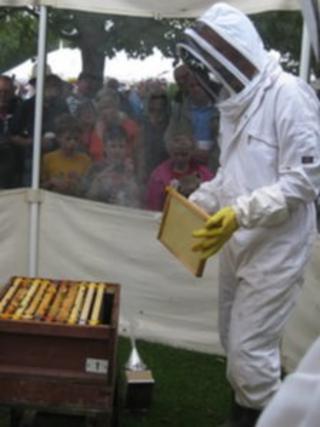 A beekeeping centre set up near Taunton could eventually become a centre of excellence for apiculture in the West of England, it is hoped.
The new building near Bradford on Tone has been erected by Taunton Beekeepers and is twice the size of the previous 1960s-built premises.
It includes a lecture room, workshop and a honey extraction room and is due to open officially next year.
Part of the £50,000 cost was raised by selling honey at Taunton flower show.
Anne Pike, from Taunton Beekeepers, said there was a demand for such a centre: "Beekeepers these days have to be aware of diseases and husbandry."
Taunton Beekeepers' president, David Morris, said would allow them to expand the "vital educational role" and work with beekeepers "throughout the West of England".