Bath council forced to reverse public toilet closures plan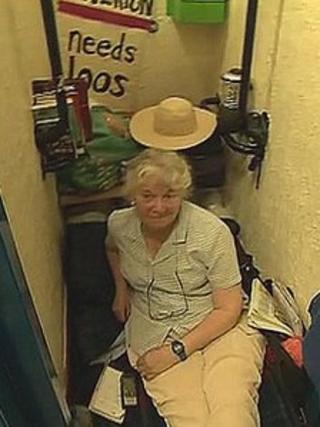 A council which planned to offload half its public toilets to save £120,000 has been forced into a U-turn.
Bath and North East Somerset Council runs 27 toilets and wanted to stop funding 14, but faced opposition from political opponents and campaigners.
The ruling Liberal Democrats have now climbed down after a debate triggered by a 2,800-strong petition.
A motion was unanimously accepted stating no toilets should close unless other provision was made available.
Out of the 27 toilets, the authority had lined up alternative funding or provision for 21, but six in Twerton, Weston, Larkhall, Combe Down, Peasedown and Shaftesbury Road were facing closure.
'People-power'
Lib Dem David Dixon, the deputy council leader, said it was not a U-turn.
"We are being asked to reconsider some of those toilets where we have not been able to identify alternative provision and bring the options back to the full council," he said.
The Conservative councillor who tabled the motion said it was a "fantastic result" for local residents and a "real victory" for local democracy.
"We're very pleased that people-power has forced the council and the Lib Dems to listen to the genuine public concern surrounding their toilet closure plan, Cllr Geoff Ward said.
Last month, 67-year-old campaigner Lin Paterson spent three days and nights in a toilet Twerton to protest about the plans.
Hundreds signed her paper petition and thousands more did the same online.
She said she was "bowled over" by the result.