Legal threat over Avon and Somerset Police 'naming' row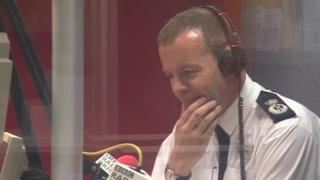 The Police Federation is considering legal action against a chief constable who named officers involved in misconduct hearings.
Avon and Somerset Police's Nick Gargan named eight officers who had committed crimes and three who were cleared but later faced disciplinary proceedings.
He said they should not receive any extra degree of protection because of their membership of the police service.
But the Police Federation said it was seeking legal advice.
Chairman of the Avon and Somerset branch, Kevin Philips, said the information disclosed could be a breach of confidentiality legislation relating to misconduct proceedings within the force, and "should not be out in the public domain".
Mr Phillips also expressed concern that three of the officers named were found not guilty, and said Mr Gargan's actions "opened old wounds with things that have been dealt with".
Refused to name
But he agreed with Mr Gargan that officers should not have specific protection, and said: "If a police officer is found to have broken the law, they should be treated the same as everyone else."
Previously, the force had refused to name those facing disciplinary hearings relating to issues such as misconduct, common assault and perverting the course of justice.
Mr Gargan's actions came after a Freedom of Information request from the Bristol Post newspaper asked for details of officer misconduct and how they were disciplined over the past three years.
Initially, the force refused to name the officers involved.
But later, Mr Gargan sent the names to the paper saying he wanted to promote a culture of openness.