Haynes motor museum redevelopment to end by 2014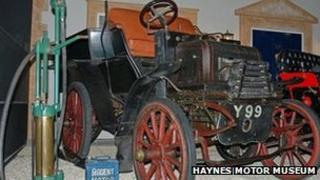 Building work at a motor museum near Yeovil is expected to be completed by early next year, its owners have said.
The £4.2m redevelopment of Haynes International Motor Museum at Sparkford includes increased exhibition space, a new frontage and conference facilities.
The project, which began two years ago, has been paid for through museum funds.
The collection, which opened in 1985, contains more than 400 cars and motorcycles. The oldest exhibit dates back to 1886.
Deputy curator Matt Piper said: "It's the most extensive building work that we've ever done to the museum. It's a huge piece of work.
"We expect the redevelopment to be finished either in the latter part of 2013 or early 2014, with a view to having an opening in June 2014."