Taunton bus gate fines raise more than £250k in eight months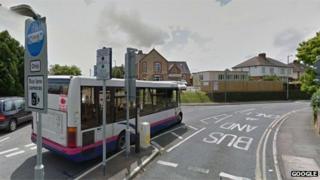 Taunton motorists have paid more than £250,000 in fines over the past eight months for using two bus gates.
Figures obtained under the Freedom of Information Act show between September 2012 and April 2013, 9,265 drivers were given £60 fixed penalty notices.
Nearly 7,000 paid promptly and had their fine reduced to £30. There were 1,450 appeals of which 169 were successful.
Somerset County Council said there was adequate warning of the restrictions.
A council spokesman said the money raised from the Dean Gate Avenue and Mountway Road schemes is used for "enforcement and maintenance costs" with any surplus being reinvested in transport projects.
'Rat-run'
He added the traffic orders were in force around-the-clock to "keep the buses moving".
The measures on Mountway Road were introduced in 2005 to give an advantage to buses using the Silk Mills park-and-ride and stop the road from becoming a "rat-run".
Only buses, emergency service vehicles and cyclists are allowed to use the bus gates which operates 24/7.
Automatic number plate recognition cameras were brought in last year to enforce the bus gates after a system of rising bollards became a "maintenance liability" having been damaged several times by motorists attempting to use the route illegally.
A "white list" of permitted vehicles is registered with the system to make sure exempt vehicles are not fined.