Mendip planners warned 'speed up or lose powers'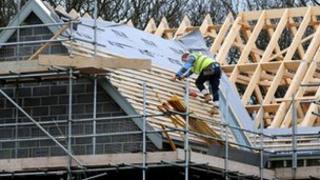 A council planning department in Somerset could have its powers removed if it fails to improve.
Mendip District Council made decisions on 32% of applications when the minimum target is 30% where major applications must be decided within 13 weeks.
If the council falls below the 30% threshold all major planning applications could be determined by the planning inspectorate.
The performance was measured over the period June 2011 to June 2013.
Cabinet member for planning, Conservative Nigel Woolcombe-Adams said: "We are in the process of recruiting a couple of temporary staff in order to speed up the applications that are coming in."
Due to the backlog, one wind farm application for Maesbury quarry near Croscombe has already been sent straight to the planning inspectorate.
Opposition Liberal Democrat councillor Adrian Dobinson said the number of housing applications for homes on greenbelt land meant the Mendips "simply cannot cope".
A council spokesman added that if they dropped below the 30% threshold, developers would still have a choice of going through the council's planning department or the planning inspectorate.