West Somerset Council vote on sharing chief executive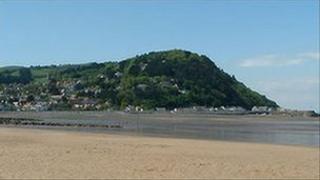 Councillors in Somerset are voting whether to make their chief executive redundant in a bid to make savings.
As part of a money saving deal West Somerset Council hopes to share a chief executive with neighbouring Taunton Deane Borough Council.
West Somerset has been losing £100,000 a year and has been warned it is not financially viable in the long term.
Taunton Deane councillors are expected to vote on the issue on Tuesday evening.
'Democratic independence'
In February, the two councils agreed to work together and develop a business case.
Those in favour of a joint chief executive said it would save more than £75,000 per year and would set the stage for sharing other staff and services.
Under the merger proposals, both councils would retain their "democratic independence as two sovereign local authorities" and remain responsible for the government of their own area.
Both Taunton Deane's chief executive, Penny James, and West Somerset's chief executive Adrian Dyer, who is due to retire in 2014, back the plans.
If the two councils do decide to proceed, staff and offices would be merged from 2015.
West Somerset Council is the smallest council by population in England and currently employs 82 people.