South Somerset plan for 16,000 homes moves closer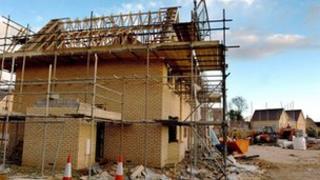 Plans for 16,000 homes across South Somerset are being broadly supported by a planning inspector.
Although no fundamental concerns have been raised for South Somerset District Council's blueprint, three points are highlighted in the report.
They include growth in Yeovil and Ilminster and the lack of land set aside for employment growth in rural areas outside of Yeovil.
The report can be accepted, rejected or adjusted before it is fully agreed.
The blueprint, or local plan, covers housing and jobs growth between 2006 and 2028.
Just under half the homes, 7,800, are planned for Yeovil. Another 3,500 homes are planned for the smaller market towns.
Liberal Democrat council leader, Ric Pallister, said: "I am pleased that the majority of of the local plan has been endorsed by the inspector but accept that the justification for the proposed Yeovil Sustainable Urban Extension, to the south of the town, requires additional work before the proposal can be properly evaluated as part of the plan."
The council is deciding whether to ask for a six-month extension to carry out the additional work.
A letter will be sent to the inspector on Friday, 12 July informing him of their decision.