Multimillion-pound pathology facility opens in Taunton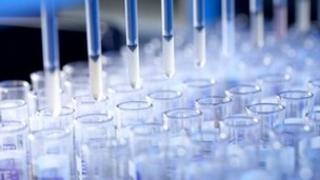 Patients in the south west waiting for test results will get them back faster with the opening of a £5m specialist laboratory in Taunton.
At the moment people seeing a doctor for a blood test, or a specialist for a biopsy, have to wait days or weeks.
But the new Southwest Pathology Services (SPS) facility will mean samples no longer have to be sent to other parts of the country.
It took nine months to build and will form part of Musgrove Park Hospital.
Lord Carter, who published a national review on pathology services in 2008, and Taunton MP Jeremy Browne officially opened the laboratory in Liseaux Way.
The facility will deliver non-urgent, routine testing and has been described as the "centrepiece" for the existing network of laboratories, which deliver urgent testing for patients treated at the hospitals in Yeovil or Taunton.
Services across the region
Geoff Searle, the chief executive of integrated pathology partnerships, said: "If you look at all the clinical decisions made across the NHS or any other healthcare system, between 70 and 80% of those clinical decisions are based on pathology.
"In a laboratory like this we are producing 25,000 tests on any given day and those are for patients in the local community - and that feeds into their overall treatment plan.
"One of the key strategies that we have deployed is to repatriate the testing that we currently have to send outside of Somerset back to this local laboratory and that will result in significant savings of time for patients waiting on tests."
SPS is a joint venture between Taunton and Somerset NHS Foundation Trust, Yeovil District Hospital NHS Foundation Trust and Integrated Pathology Partnerships (iPP).
Jo Cubbon, chief executive of Musgrove Park Hospital, said: "As well as providing a service to both Musgrove Park Hospital and Yeovil District Hospital, there is also the potential to offer the pathology services to other healthcare providers across the wider south west region."