Exmoor's Tarr Steps reopened after flood damage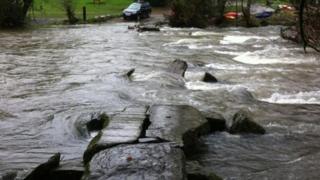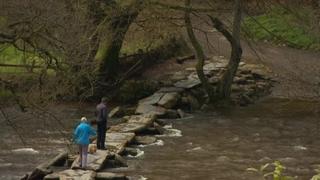 An ancient stone footbridge which was washed away by recent flooding on Exmoor has been reopened.
Some £10,000 has been spent repairing the Tarr Steps in Somerset after the stone monument was damaged by the force of flood water in December.
Somerset County Council described the bridge over the River Barle as "an enduring and iconic feature" of Exmoor which attracts thousands of visitors.
Repair work to the 50m (164ft) Grade I listed structure began two weeks ago.
As an ancient monument the bridge had to be put back exactly the way it was.
It is known as a 'Clapper' bridge which is believed to have derived from the Latin word 'claperius', meaning stack or pile of stones.