Bishop Peter Price: 'Shame a woman will not replace me'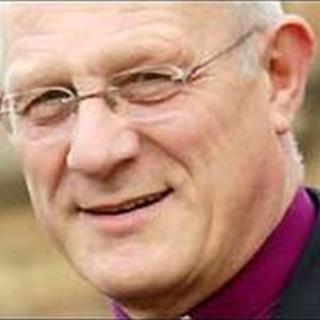 The outgoing bishop of Bath and Wells has said it is a shame his replacement will not be a woman.
The Right Reverend Peter Price told the BBC he would have been "delighted" if his diocese had been the first one to have a woman as its leader.
Last month, the general synod of the Church of England voted narrowly against the move.
The measure was passed by the synod's houses of bishops and clergy but was rejected by the House of Laity.
There had been disagreements on provisions for parishes opposed to women bishops to request supervision by a stand-in male bishop.
Supporters of the bill have vowed to continue their campaign - but it could be another five years before a similar vote can be held.
Bishop Price announced his retirement in November after almost 11 years in the role.
His replacement has not yet been chosen.
He said: "I think it's a shame that it won't be a woman.
"I'd hoped that we would have got the legislation through. It might have been a bit of a tight squeeze in terms of getting all the things done, but I would have been delighted if Bath and Wells Diocese had been the first to have a woman bishop.
"It still might just happen - you never know your luck."